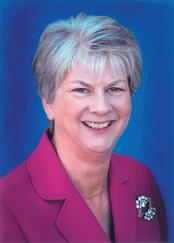 On behalf of the Board of Trustees, faculty, staff, and students of Temple College, I invite you to explore the many programs and services described within this catalog. Founded in 1926, TC has become a truly comprehensive community college, offering an array of educational opportunities in an ongoing effort to fulfill the dreams and aspirations of its students.
If your goal is to pursue a baccalaureate or higher degree, Temple College is a point of access for numerous professional fields of study through its transfer curriculum leading to the Associate of Arts degree. We also offer an opportunity for our students to complete upper-level classes toward a baccalaureate degree on the TC campus through a partnership with Texas A&M University – Central Texas and online through our partnerships with other higher education institutions.
If your interests lie within a field of technical study, Temple College offers challenging programs leading directly to employment through specialized certification or an Associate of Applied Science degree.
If you need short-term job-related training or re-training for skill-specific occupations, the Business and Continuing Education Division provides many opportunities throughout each calendar year for open-enrollment classes as well as customized, contract training in partnership with local business and industry.
There are exciting opportunities for you at Temple College, and I invite you to experience the exceptional quality of instruction in the classroom and online, as well as the many other opportunities for enrichment through student organizations and activities, cultural and athletic events, forums and workshops, with many featuring local, state, and national leaders.
Temple College has combined a sense of history and tradition with unprecedented progress in the transformation of its campuses, programs, and services to meet the educational, cultural, and socioeconomic needs of a multi-county service area. Many of its programs have received national and even international recognition; many of its students have reached the highest levels of professional achievement.
I hope that you will join us on our main campus in Temple, at one of our education centers in Hutto or Taylor, or at the Texas Bioscience Institute in Temple. For those who find it difficult to attend classes on site, through the wonders of telecommunications, we offer a wide array of classes and even full programs of study.
Sincerely,

Glenda O. Barron, Ph.D.
President